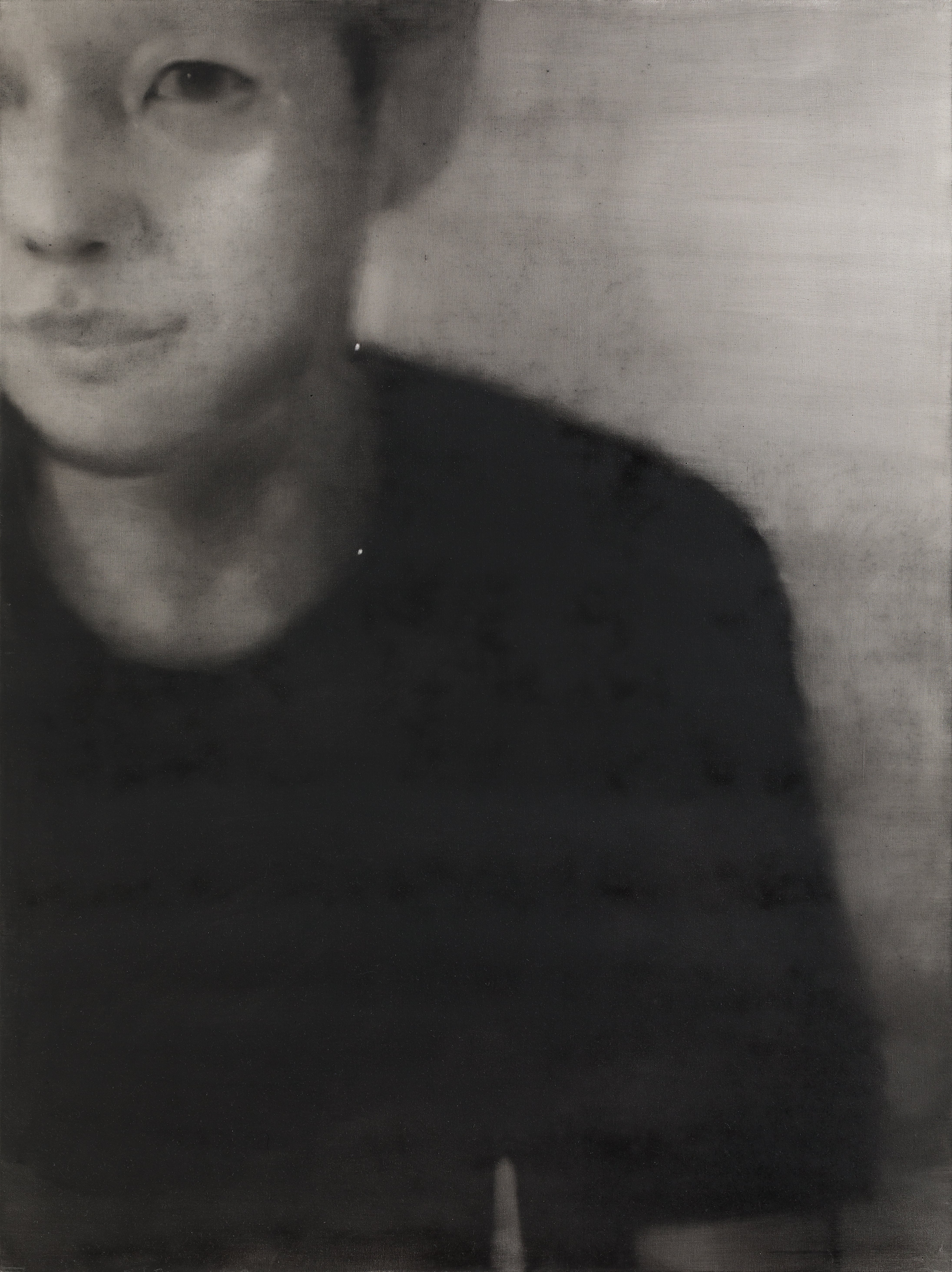 Virtual Character no. 4
charcoal on canvas, 110 x 146.8 cm (left),
97 x 146.8 cm (right)
2018


The theme of this work is the memory of a person and the relationship with him. The absence of the person brings a confusion about my memory of him. I cannot remember him but thru the photos or memories. The object in the photos and memories can surely differ from the real person. This thought made me question who the person was. I thought the person residing in my distorted memory was only a virtual character.

The composition cropping facial parts delineate an obscure stance of the object moving between memory and reality. I portrayed the object on two series of canvas showing a subtle change of facial expression. This is the intention to revive the dead person in the memory into a lively one in reality.
Pale Blue Dot, 2018 graduation exhibition in Painting department, Hongik University, Seoul, Korea